An Education: The Urban Dictionary A-Z 4 of 4 
Part Four of
And so my friends,we have come to the end of your studies. But let this humble series  serve as a gateway to greater learning. For I have only scratched the surface of what it is you can learn in life about what internet terms mean and how to use them. 
Housekeeping
It is important to ensure that you have reviewed all of your coursework; so please do take the time to go back and read parts 1, 2, 3 if you haven't, before reviewing this lesson. 
Now that we've gotten that out of the way, let's carry on: 
The Letter S
It's a short used both sarcastically and literally in and around the interwebs. It's particularly found in online journals, forums, and other kinds of boards. 
For example:
S2s that pic is not cute :/ 
A person who is constantly on you about everything in an annoying and repetitive manner. This person is most likely a parent, guardian, or a spouse who forgot they aren't your mama or papa. 
For example: 
THE LETTER T
This is a problem which may occur for some people; upon opening several tabs in your preferred web browser, you might find yourself confused as to what you opened one or two of the tabs for. Commence head scratching.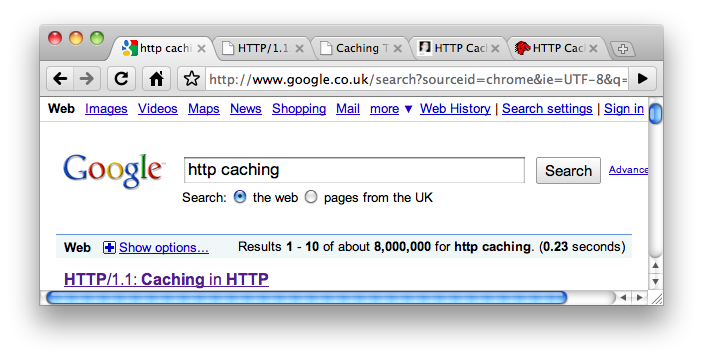 To be amazing and perfect at everything you do. 
For example: 
THE LETTER U 
In this case, using a simple "facepalm" to signal embarrassment is not enough. The big guns must be brought out, and this is what you use. Used on someone who does something so stupid and ridiculous that they have reached the highest level of ridiculousness. 
For example
Person 1: "I stole a crayon from the convenient store because I really wanted to colour the corner of my notebook." 
Person 2: UGH UBERFACEPALM 
U.A.H: UGLY AS HELL 
For example: 
Enough said. 
The literal translation is cow, but it's actually a French slang word for cops. 
To be serene and in perfect harmony with one's surroundings
 For example:
THE LETTER W: 
W0RD TO THE BIRD (*where the letter "o" is the number zero) 
I agree, absolutely, sure. 
For example: 
Person 1: "So are we good for going out Friday night?"
Person 2: "w0rd to the bird!"
Person1 : "cool!"
Text Speak, interweb speak for "wait and see." 
For example: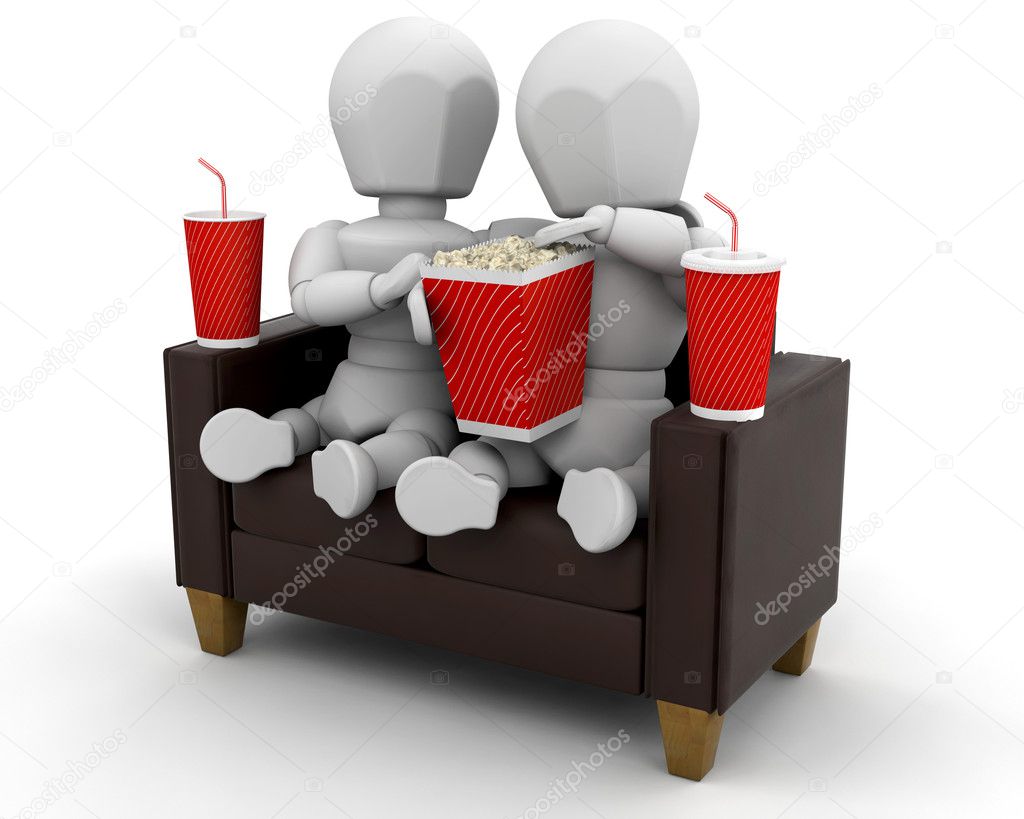 Person 1: "So anything special going to happen?
Person 2: :) W8&C 
THE LETTER X
For example:
Monica (Geller) Bing on Friends is known to be extremely obsessed with planning, likes to be at the centre of everything, and plan everything the gang does. 
Chess playing know it all. 
For example: 
What an xanthos!!
THE LETTER Y
An expression of great frustration. 
For Example:
Y'ARGGGGG I AM SO ANNOYED RIGHT NOW!!
I HATE YOU MATH!!!
'You don't know,' which actually means you don't know how much I agree with you. 
FOR EXAMPLE: 

Mike says:
We should go on a date
A says:
YA DINNI!

THE LETTER ZZZZZZ
A nosey person who likes to ask too many questions. Has the potential to be loud but can also be very soft and sweet in nature. 
For example:
If you live in one of those small towns where there is that one person pulling back his or her window shades to creep through the window and spy on people:
And you then hear them asking questions about your new boyfriend and you say to them: 
Then they creep on you all over again….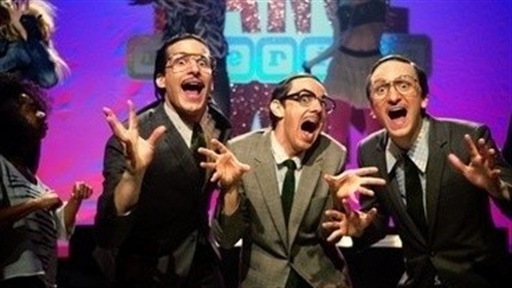 (Hey, Rome wasn't built in a day. Hopefully your friendly creep neighbour will see if something is a miss and have your back!)
And remember, like a good neighbour, creeper is there. 
An Education: The Urban Dictionary A-Z 3 of 4 
This is part three of
THE LETTER M
A Puerto Rican term meaning someone who hesitates spending his or her money. 
For example: 
An person incapable of doing anything, an insignificant person. 
For example: 
THE LETTER N
NHFT - "NOT HERE FOR THAT/THIS"
An acronym proving to be increasingly popular within the interwebs. Mostly used on LiveJournal and fan forums. The meaning is exactly as it sounds: It's a way to express dislike over anything from your favourite celeb who got an awful haircut, drama/fighting on the interweb boards, or anything else you might want to express dislike about. 
For example: 
DISCLAIMER: The following image may be disturbing to some viewers. Go back to PART TWO, Letter G "GAAM" to cleanse your eyes after viewing.  I am only showing you this for educational purposes…
"OMG! Put those things away, NHFT shit." 
The N is silent in this term. It describes a situation when something has gone wrong (in the game, in life), that cannot be fixed. 
For example: 
Say you take a picture of yourself naked and email and or text message it to your boyfriend. Then say you found out you sent those pictures to your boss, your aunt, and your coworkers too.
THE LETTER O 
One awesome dude. 
For example:
Harry Styles is OAD, Louis Tomlinson is OAD. 
A stunning, incredible, beautiful smile that is filled with joy, good will, and decency.  Originated by President Obama of the United States. 
For example:
What a beautiful, sexy, decent, Obama smile. 
Harry Styles has such an Obama smile.  
THE LETTER P
A Jedi pupil or student known to be in learning.
For example: 
OBI-WAN: Now you will need to learn how to weild the bigger saber Jedi.
ANAKIN (JEDI): But I thought it only took one saber to defeat the three headed wolf huntsman that lives on Mars?
OBI-WAN: You have much to learn young Jedi. I will teach you. 
Being unable to take your eyes off someone or something for fear that when you take your eyes off said object or person, they or it will be gone. 
For Example:
 THE LETTER Q
QFMFE: QUOTED FOR MOTHER FUCKING EMPHASIS
This is what it sounds like: Words (usually expletives) on the interwebs in order to underscore the message that the poster wants the reader to recieve. 
For example:
The state of being overjoyed to the point that regular words can't begin to express your glee. So as a result, words like q000t and q000t involving the zero suffice. Possible correlation to numeracy and quantifying ones glee. 
Simon can't contain his glee. His hands are pressed to his face, and dude can't even keep his usual poker face as you can see. 
THE LETTER R
Meant to be said out loud when one is enjoying themselves. It's also a Nicki Minaj verse from her track "Roman's Revenge" 
A guru; someone who is all knowing, and usually is a man or woman of many talents. Usually they possess powers such as strength, wisdom, and they are seen as superior to everyone. 
For example: 
Er…the makers of this film were unable to work their magic and make it profitable. :/ 
An Education: The Urban Dictionary A-Z 2 of 4 
This is Part two of 
Please do refer to part one to ensure that you're up to date on you ABC's before continuing on to the next phase of your learning. 
A final Disclaimer: this is image heavy. So be sure that your computer can handle the heat OK? Now that I've gone over my housekeeping, it's time to carry on with your lessons. 
THE LETTER G
A term which is used to signify an exceedingly cute baby. The user must be judicisous in the use of this term. It is only to be used for only an exceptionally special baby, not handed out willy nilly to any kid. I've also seen heard this term being used in a condecending and patronizing manner on the interwebs.  So here are examples of the two extremes: 
*  GAAAAAAAAAAAAWWWWWWWWWWWWWWWWWW
OR
"I'll have it all done tomorrow"
"…………….sure you will" 
*
GAAM - GOOD AS A MOTHER FUCKER
An acronym which describes an exceedingly attractive individual.  
For Example (Oh Dear)…..readers, forgive me. 
Let me preface this by saying that this portion of this might stretch on for longer than usual. Do forgive me as I like all kinds of ice cream:
Matthew Gray Gubler is straight up GAAM *
Shemar Moore is so GAAM *
Jason Momoa is so GAAM damn he really is ::cough:: um. 
Idris Elba is so GAAM mmmmm
Harry Styles is definetly GAAM 
Zayn Malik is GAAM 
Louis Tomlinson is a GAAM 
Naill Horan and Liam Payne are known to be GAAMS as well amongst the ONE DIRECTION community. I wouldn't want to exclude them, lest others beg to differ. :)
Many more GAAM's and not enough space. 
THE LETTER H
Someone who is slow in understanding explanation to a joke, word, phrase, or situation. 
For Example: 
This means having a Halo 2 Ending. Halo 2 is the second of a series of video games, and the second is known for being categorically awful and anti climatic. People were shocked, disappointed, and crying. 
*
For example: 
"Aw man Sid, you and Nancy broke up?"
"Yea man. It was a complete h2 ending." 
"Damn..Enough said." 
THE LETTER I
When you are vehemently denying having time or interest in someone approaching you at the bar, going to visit someone, and even for some, they aint got no time for their taxes either.
A phrase that signals approval of a certain idea. 
For Example: 
"OOOh Tupac's jam is playing (Click his gorgeous face for the track) I ain't mad." 
There is also the possibility to have sinister undertones and melancholy attached to it (as is the case with I ain't mad at cha by Tupac). 
THE LETTER J
A person who runs their mouth too much and speaks up about things that are not any of their business, and that they know nothing about.  They are often found to be stubborn, defensive, and rigid. 
For example: 
For shits and giggles/for the hell of it. Basically you do something for fun, just because you can. 
For example: 
I'm going to lie own in this tub for shits and giggles. 
*
THE LETTER K
Being in the presence of an amazing moment. 
*
Kachillin', I just saw a couple get engaged!!
Preparing to go into battle with someone, getting infuriated with someone, or about something. 
For Example: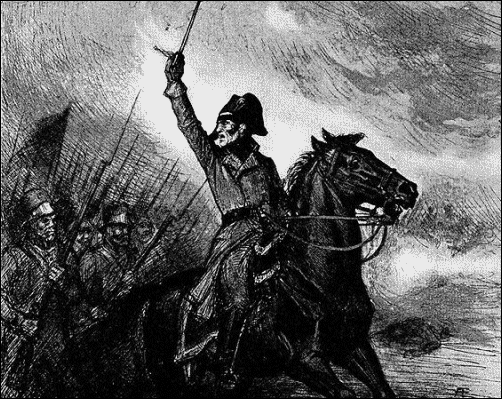 THE LETTER L
Learn to Read. It's an expression used in online forums, to scratch at someone who read a comment wrong, and their reply shows they lack reading comprehension skills. 
For Example: 
PERSON 1: "I think the dress she's wearing isn't the right colour, and it doesn't flatter her figure very well."
PERSON 2: "So what, you're saying she's ugly and fat? You're so judgemental and rude, why don't you grow up?!"
PERSON 1: L2READ
Dwayne Wade (of the Miami Heat), started this meme on twitter. It means "Laughing to myself." 
For example:
That shot was nothing but net! Damn I'm good. L2MS."
An Education: The Urban Dictionary A-Z 1 of 4 
This is the only alphabet you'll ever need in your online life. It's going to l take you places, and keep you regular. In the interest of not creating sore pockets on your bum bums, I'm dividing this into four parts. Prepare for
THE LETTER A:
This replaces using an actual swear word. Not sure why this exists, since most people are perfectly capable of typing fuck, shit, etc. Oh well. 
For example: 
 You would say: !!! AASE!!! I just failed my drivers test :(
 ….Also, feel free to put your head in the table in anguish and cry your eyes out, for the shitload of money you're going to have to pay to take that test again. 
Japaenese colloquial term used to replace saying goodbye (adios, sayonara). It means "catch you later," or "see you later" when translated roughly in English. 
For example:
When leaving an online community after chatting for way longer than you should have about comics, your favorite bands, news
You would say: Alright dudes, I'm going to bed, abayo!!!
*
It's also customary to include a gif of a cartoon/film/animal sleeping. So I've heard…
THE LETTER B:
The act of wandering the streets with the hopes of attracting females with eye-fucks (will explain this term momentarily).
For example: 
Here are four Englishmen (and one Irishman)on the prowl. They are in search of five nice girls to take home with them for the night and beyond. It's also important to note that they are all moving in One Direction , and in a pack. 
A game involving drinking beer and shooting a small ball into a cup. Often played in basements. 
THE LETTER C:
 A way to express that you can't be bothered/don't care to do something, or involve yourself in any particular issue. 
For Example:
This dog is cabid about doing anything else but sleeping. Can you blame this adorable pup? Sleep is gold. 
Spanish word meaning to have a large head (literally and theoretically).
For Example: 
LOOK at how massive Eddie Murphy's head is here. He's also believed (in some circles of the industry), to be rather arrogant and big headed. 
THE LETTER D:
DNW; DO NOT WANT
To want to be far away from someone or something. 
For example: "DNW anything to do with this place." 
*
D4M
Devastating for morale. A series of events (or one particularly alarming one), which is off the charts awful. 
For Example: 
BARCA (F.C BARCELONA'S) victory of Real Madrid  (December, 2011 :()may have been D4M.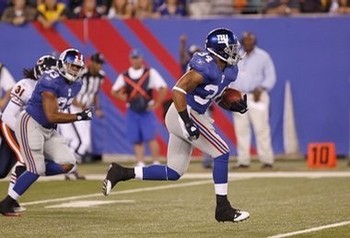 Or if you watch that handball game that thinks it's allowed to be called "football," this touchdown might be D4M
THE LETTER E:
(Mention briefly under the letter b within this post), it is the act of staring at someone without any words, because you are so overcome by their sexy that you just have to eye fuck them (imagine what you'd do if you could get them naked/make them want to get naked in front of you). 
For example: 
"Dude don't even lie, we all saw you eye-fucking her last night" *cackles*
The most amazing, most adorable boy/man in the universe. 
For example:
*
*
He's so ealy bell. *Happy Sigh* Ladies and gentleman, let's not lie to ourselves; we all have had/currently have an Ealy bell. 
THE LETTER F:
A word used to describe someone who has lost touch with what is going on around him(also known as someone who has "lost the plot," as Brits might say). 
For example: 
Over the course of his presidency, a lot of people were convinced that President Bush (JR) was fabboon, or had lost the plot.  The Dixie Chicks believed it. 
To get owned/handed your ass, defeated by a tech, gaming or all around genius and wonderful man. The perfect example of this is how The President of the United States and his wonderful military on the ground pawned certain people spending too much time delving into their racism and disgusting pointless rhetoric…
*
For Dummies: Urban Dictionary Terms Uncovered
i cam ->  I couldn't agree more. For example:
I couldn't agree more with this 
TIRED TEARS -> The constant stream of tears you produce when you're extremely tired and need some help and love/snuggling in my opinion.   For example: 
I'm so sleepy….
not the legendary dwarf,  but rather this kind:
I don't want anymore tired tears so I'm going to bed….to sleep! 
Charlie Foxtrot -> This is a military slang/abbreviation for "cluster fucked," describing a complicated situation people might find themselves in. For example: 

Spiderman has found himself in some serious charlie foxtrot's trying to keep his city safe. 
Gaming Claw -> The sensation one feels in their hand or hands after extensive pla of video games. The hand feels cramped and strained and jokingly takes on the appearance of a claw. 
It's a three step journey honestly….
This: 
After extended play like so: 
Becomes something like: 
Probably also known as carpel tunnel, but that's just semantics?

Get it! -> Congradulatory term whereupon someone provides you with excellent news, and your response is "get it," meaning good job, I'm happy for you. For example: 
GET IT!!!
YOLO -> You only live once. Truly this is an excuse to explain away embarrasing or bad stuff you do, and turn it into something to laugh about. For example: 
I just failed the year, my parents are going to kill me! 
Your friend would reply with, "YOLO let's go party one last time before they find out!" 
More next time!