Robert Pattinson on Daily Show Tonight
Jon Stewart and Daily Show get first dibs on the first post scandal interview.
If you didn't know or have been living under a rock , Robert Pattinson was cheated on by his ex-girlfriend Kristen Stewart in a very humiliating and public way.
This is what we're going to see when the interview airs tonight (11 PM EST time): 
"Sources inside the taping confirm to Zap2it that Jon did ask Rob about the break-up, and while he did answer the questions, Rob refused to publicly disparage Kristen. Looks like she didn't have much to be nervous about after all!

In fact, Rob was all smiles during the interview. Jon, who joked that Rob had lost weight, provided a couple of cartons of Ben & Jerry's — every romantic comedy's cure for the break-up blues — to make light of the situation. Rob teased that he couldn't chow down because he was wearing two pairs of Spanx.

Considering the awkward situation, Jon tread lightly — suggesting that Rob was better off without Kristen in the first place. When Jon suggested that seeing the photos must have made Rob feel like his world ended, Rob said, "It does." But as the audience began to murmur in sympathy, Rob clarified that he was only making a joke, and not to feel sorry for him. Classy! Asked if he had any official statement on the split, Rob said only that he hoped "Twilight" fans would support "Cosmopolis."
He's such a gentleman and so respectful. Can't wait to see him on my T.V. again tonight! 
THIS IS A CANNES FASHION POST
As Cannes Film Festival draws to a close, I like to take the time to partake in one of my favourite pastimes: searching for and critiquing while eating apricots or any other summer fruit, perhaps a glass of wine, the outfits. So I'm making it easier for all of you. Here is the good, the better, and the knockouts: 
Kristen Stewart attending the Cannes Screening of (her beau) Robert Pattinson's Cosmopolis. She really knocked out a winner with this one. Her first dress was a white dress with green brocades over it, and a slit up to mid thigh. It was OK, but it doesn't even come close to this one. I like to think she saved the best to look for last. Everyone knew she was coming to the Cosmopolis screening, and she turned up bringing the heat, lady in red her A-game. Look at the stunning lace inlet on her back, the well cut V, and how it flows and drapes in a light puddle around her ankles. Nothing but praise for her makeup too: the red lipstick with a red dress is classic and flawless. 
It looks like it may be Prada or Cavalli maybe? He's a very classic dresser when he wears a suit and is mainly seen in a t-shirt, jeans, maybe a beanie). Too bad he doesn't dress up like this more often. Dapper, sexy. 
Model Anja Rubik wearing one of my personal favourite designers Ellie Saab. This is is not a dress for a woman with a larger chest or broader shoulder. Nevertheless, Anja clearly wears Saab well. The dress is a winner, and I have no complaints about her makeup either. 
This is Model Doutzen Kroes in Ellie Saab. Yes another Ellie Saab dress is making my best dressed list. Didn't I just tell you how much I love his work? If he would design my wedding dress….Cough! This dress is a winner because it's shinny and not overly so. The subtle pleats carry shine down one panel, followed by a sheer pannel and another shinny one. There is that same balance echoed in the cut of the dress as well. It flows so beautifully and hits her in all the right places. Of course a model is said to not have to work very hard to look good, but she this a woman who gave birth to a son in January 2011! And some of us have heard or experienced how a woman's body can change after that kind of a life changing event. I also love that she kept her makeup fairly simple: nothing too shinny or exciting. The woman and the dress become the main event. 
Actress Nicole Kidman wearing Lanvin. Nicole looks amazing at every award and film festival season. Here is no exception! It has regal and grecian vibe to it. But I love that she her dresser/fashion person who dresses her chose this bright magenta colour instead of the usual black or white colour which is often paired with this shape of dress. The band at the waist looks like it was hand gathered and tied back. I love the black band around the neck area on the bias: it's the piece holding the dress together, but there is that difference because it is so far off centre and it works. Her hair and makeup is just right, no complaints here. 
Model, TV personality Heidi Klum in Roberto Cavalli. This dress is a show stopper. I love the flapper quality to it. Somehow you'd think the hem should have ended at the knee - because of the rope and seemingly moving elements to it - but the dress is tailored so well that it works. The opening at the neckline really elevates the dress further because it stops it from over-dating it. It's a nod to a period, not a plucking from it. The tassels hanging backwards gives the people something to look at as she walks away, but placing it in the back again prevents it from being too much. I'm glad I saw this picture after the airport pictures of her returning back to LAX wearing those atrocious pants: 
Actress Elodie Bouchez in Chanel Couture. I actually love everything about this dress, and It's not something I'd gravitate towards normally…er when I'm painting the town. I  think if you're covering one thing, you should give a taste of the other. A bit of cleavage, some leg, back, it's all good just not at the same time. This dress is almost completely covered up, it's incredibly conservative. Yet the cut of the dress and the interesting elements of it, make me love it. First off, she's wearing it well: The jacket is tailored with a capital T, the form fitted silhouette does offer enough sexy that you don't find it strange that there is almost no skin to lighten it up. The shock of black along the bottom - appearing to be mesh wisps coming out of the bottom of the dress -really adds that further element of intrigue. I also love that she went for such a bold lip as well. A surprisingly satisfying look. 
An Education: The Urban Dictionary A-Z 1 of 4 
This is the only alphabet you'll ever need in your online life. It's going to l take you places, and keep you regular. In the interest of not creating sore pockets on your bum bums, I'm dividing this into four parts. Prepare for
THE LETTER A:
This replaces using an actual swear word. Not sure why this exists, since most people are perfectly capable of typing fuck, shit, etc. Oh well. 
For example: 
 You would say: !!! AASE!!! I just failed my drivers test :(
 ….Also, feel free to put your head in the table in anguish and cry your eyes out, for the shitload of money you're going to have to pay to take that test again. 
Japaenese colloquial term used to replace saying goodbye (adios, sayonara). It means "catch you later," or "see you later" when translated roughly in English. 
For example:
When leaving an online community after chatting for way longer than you should have about comics, your favorite bands, news
You would say: Alright dudes, I'm going to bed, abayo!!!
*
It's also customary to include a gif of a cartoon/film/animal sleeping. So I've heard…
THE LETTER B:
The act of wandering the streets with the hopes of attracting females with eye-fucks (will explain this term momentarily).
For example: 
Here are four Englishmen (and one Irishman)on the prowl. They are in search of five nice girls to take home with them for the night and beyond. It's also important to note that they are all moving in One Direction , and in a pack. 
A game involving drinking beer and shooting a small ball into a cup. Often played in basements. 
THE LETTER C:
 A way to express that you can't be bothered/don't care to do something, or involve yourself in any particular issue. 
For Example:
This dog is cabid about doing anything else but sleeping. Can you blame this adorable pup? Sleep is gold. 
Spanish word meaning to have a large head (literally and theoretically).
For Example: 
LOOK at how massive Eddie Murphy's head is here. He's also believed (in some circles of the industry), to be rather arrogant and big headed. 
THE LETTER D:
DNW; DO NOT WANT
To want to be far away from someone or something. 
For example: "DNW anything to do with this place." 
*
D4M
Devastating for morale. A series of events (or one particularly alarming one), which is off the charts awful. 
For Example: 
BARCA (F.C BARCELONA'S) victory of Real Madrid  (December, 2011 :()may have been D4M.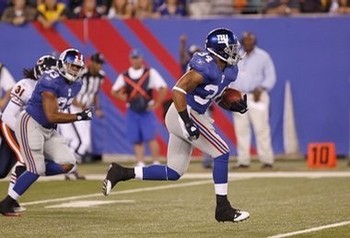 Or if you watch that handball game that thinks it's allowed to be called "football," this touchdown might be D4M
THE LETTER E:
(Mention briefly under the letter b within this post), it is the act of staring at someone without any words, because you are so overcome by their sexy that you just have to eye fuck them (imagine what you'd do if you could get them naked/make them want to get naked in front of you). 
For example: 
"Dude don't even lie, we all saw you eye-fucking her last night" *cackles*
The most amazing, most adorable boy/man in the universe. 
For example:
*
*
He's so ealy bell. *Happy Sigh* Ladies and gentleman, let's not lie to ourselves; we all have had/currently have an Ealy bell. 
THE LETTER F:
A word used to describe someone who has lost touch with what is going on around him(also known as someone who has "lost the plot," as Brits might say). 
For example: 
Over the course of his presidency, a lot of people were convinced that President Bush (JR) was fabboon, or had lost the plot.  The Dixie Chicks believed it. 
To get owned/handed your ass, defeated by a tech, gaming or all around genius and wonderful man. The perfect example of this is how The President of the United States and his wonderful military on the ground pawned certain people spending too much time delving into their racism and disgusting pointless rhetoric…
*