IT'S LA FURIA ROJA BITCH: THE DYNASTY CONTINUES
Please…excuse my French I'm just so excited I want to….
España (aka LA FURIA ROJA) have just secured their spot in the 2012 EUROCUP Finals! 
LET'S MARK THE RECENT HISTORY OF THIS WORLD CLASS TEAM: 
2008 - Spain Wins the EUROCUP lead by a trailblazing Fernando Torres
2010 - Spain wins the WORLD CUP, this time lead by St. Iker (aka Iker Casiallas and his landmark goal keeping), aided by the powerful striker David Villa. 
- Saint Iker raises the cup!
- David Villa kisses the cup!
2012? YOU BET YOUR ASS! Unfortunately David Villa was unable to perform in this 2012 EUROCUP due to injury, but Spain has an enviable bench (let alone starting players), and it clearly has not been a problem. They have a strong defense, and footwork which confuses the hell out of their opponents. This is also team that is hard to combat due to their constantly changing formations. They are kings. I expect a win this Sunday!
VAMOS! VIVA ESPANA, LA FURIA ROJA, VICTORY!!
THESE ARE A FEW OF MY FAVOURITE THINGS…
One Direction, Harry Styles
One Direction, Zayn Malik 
Ed Sheeran (Musician). I am truly sorry for you if you aren't aware of his musical brilliance. 
He would have been 41 on June 15th :/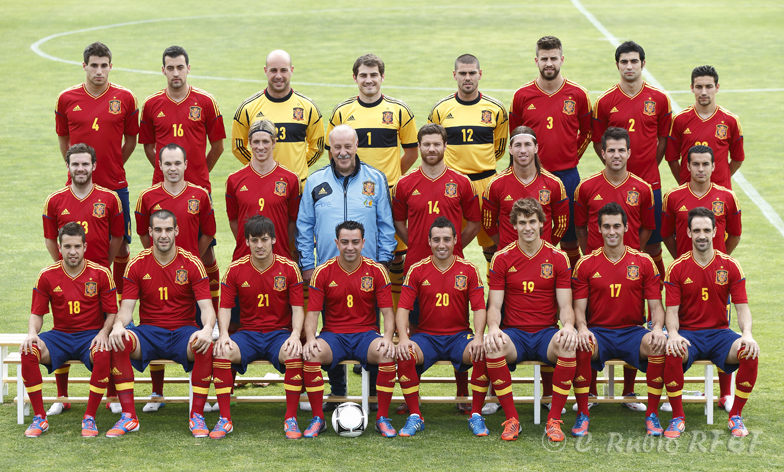 MUY BUENO!! AY DIOS MIO! Me Gusta!!!VIVA ESPANA!! 
Spinning and Cycling!
POWER YOGA!
PILATES!
Shrimp and Broccoli Stir fry. 
Broccoli, garlic, salt, pepper. MMM
PITA BREAD AND HUMMUS
MAKI SUSHI
MEYER LEMON LIMONCELLO SORBET  
LEMON TART
MEYER LEMON CHEESECAKE
Er…that's healthy and sometimes not so healthy food. 
I SIMPLY REMEMBER MY FAVOURITE THINGS,
FAMILY OF MINORITY FOOTBALLER(S) NOT TRAVELLING TO UKRAINE FOR EUROCUP FOR FEAR OR RACISM
You may have heard about the sad state of affairs in football these days: rampant racism, prejudice, and racial slurs slung at players at international football stages. 
THEO WALCOTT 
————————————————
News just broke that Theo Walcott's family (father and brother), had booked flights and accommodation to watch their son compete at this summer's EUROCUP. After watching programs which reported racial profiling, and racially motivated violence which is said to be taking place in the Ukraine, they decided to stay home and support him from England. 
Amnesty International agrees with Walcott's family:
"Fans and families visiting Ukraine for Euro 2012 have good cause to be concerned about their safety – particularly those of a racial minority," the organisation said.
Ukraine is known to have a corrupt and vicious police force that openly targets individuals because of their skin colour. A recent case involes two intoxicated police officers in a Ukraine suburb, pulling over a person of colour and beating him for hours with their batons , taking turns when the other became tired, and all the while shouting racial slurs at him. 
And there is more where that came from: 
Manchester United's Patrice Eva was subjected to boos and taunts on the field by Liverpool fans at Anfield because he was racially abused by Luis Suarez.
PATRICE EVA
WOLVERHAMPTON COACH TERRY CONNOR
A rule called The Rooney Rule, which requires National Football League teams to interview minority candidates for head coaching positions.  People yell and complain about it, and coaches who belong to a minority group become disrespected in the same way. 
—————————————————
There is this unspoken expectation in football, that when a player is being racially attacked, they are to keep their mouth shut and say nothing. When the issue is addressed - and a player is consequently suspended or fined - the player who was the victim gets attacked for speaking up about it. 
It sickens me that such a universal sport - played all over the world - would have a culture of racism attached to it. This is an issue which is ever prevalent, and it cannot be ignored. The racism reaches the players, coaches, and not their families. More measures have to take place to ensure that these players are respected and given the dignity they deserve. 
More later.