FEEL NO PAIN, NO FEAR
Music heals. I've been through a lot in my life, and worked through pain that can go alongside difficulty. And I think that's a part of life: we're all going to experience pain and loss to one degree or another in our lives. What makes us who we are is how we work through the pain the best way we know how. If we're lucky we become stronger because of it. Bob Marley wasn't lying when he said "the one thing about music, is when it hits you, you feel no pain." 
This post is about artists who have spoken for friends or family, or have written a song directly related to their own grief, pain or anger. 
A stunning song about a friend of his who miscarried her baby after four months. Ed turned a heartwrenching tragedy into something beautiful. 
ERIC CLAPTON - TEARS FROM HEAVEN
The ultimate when it comes to an artist trying to make sense of their own pain. Eric Clapton wrote this song to work through the pain of loosing his child; his son Conor fell from the 53rd floor of the apartment of his mother's friend. He arrived very soon after it happened and was obviously experiencing levels of anguish some of us may or may not have experience - or have yet to experience - in our lives. 
DIXIE CHICKS - NOT READY TO MAKE NICE. 
This song is completely righteous, loud, and angry. The kind of pain the Dixie Chicks are working through is anger; these ladies said while on stage that they didn't support the war, and the president for sending troops off to what they believed to be a senseless war. (This IN NO WAY) was disrespecting the troops; they simply used their concert to  express their opinions on politics and their president. People told them to shut up, that they should keep their opinions to themselves, told their children to hate these ladies, threatened their lives. All of this, for using their voice. In fact, they were told specifically to "shut up and sing,"so in true Dixie Chick form, they did.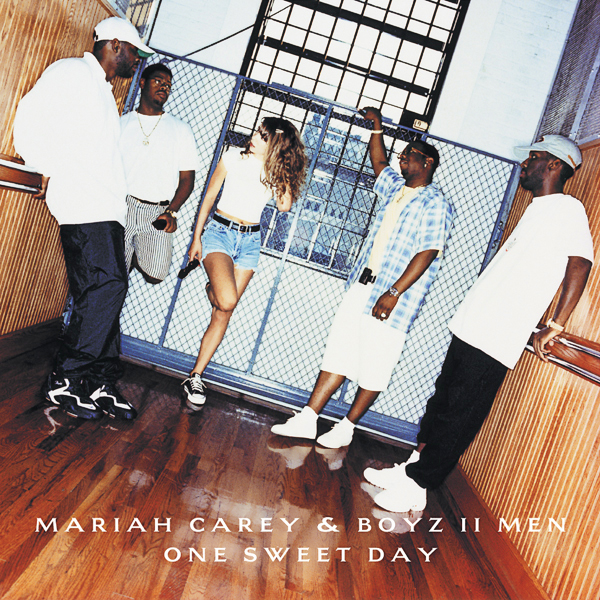 This song -written by Mariah Carey, Boyz II Men, Walter Afanasieff (record producer, Singer/Songwriter) - is about losing a loved one and meeting them once again in heaven. Specifically, Mariah and the guys in the band Boys Boyz II Men wrote it about people who they had lost in their lives, and also to people who were struggling with AIDS, and those who had succumbed to the virus.  It's such a a stunning song, and it can mean anything you want. 
WARREN ZEVRON - KEEP ME IN YOUR HEART
Zevron was in a compelling and painful position: he knew he was dying.  This song served as his goodbye to his loved ones, and to the world. This song was released on his final album called The Wind (2003). It showed that he was ready to go, and he said everything he wanted to say. Kind of makes me choked up thinking about it. None of us knows when we're going to go, I'd like to think that when It's my time to go I said everything I wanted to say to everyone, did everything I felt needed to be done.  I challenge you to not feel a knot in your throat over for this one…
I couldn't make a post like this without including The Beatles. This song is about love and loss, and the emotional, mental, and inner change and turmoil you go through. It's so beautiful and heartbreaking when you listen to it, I just don't have much to say that would do it justice. So just listen. 
TUPAC- DEATH AROUND THE CORNER 
To me, Tupac was a King. He was one of those rappers who measured every word and made sure they had purpose. He was extremely intelligent, well spoken, and knew how the opportunities he had in his life had an effect on who he came to be. Tupac kind of saw himself as prophetic; he believed his own death was coming (and sadly he was right). And I see this song as him kind of taking control of what he knew was coming, and taking away the power from who would be the one to kill him. Working through the fear, the paranoia, what he's seen in his life, and making peace with what was to come.  I don't think there will ever be any other rapper who is anything like him.